In today's competitive business landscape, achieving top rankings on Google Maps is no longer just a bonus – it's a necessity. As local businesses battle to be found by customers in their area, the significance of local SEO has skyrocketed.
By optimizing your online presence for local searches, your business is primed to dominate Google Maps, gaining access to an unparalleled pool of potential customers. If you're serious about driving local traffic to your business, it is time to implement a robust Local SEO strategy.
In this blog post, we'll guide you through the transformative power of local SEO, delivering the most effective techniques and strategies you need to know to help your business secure a coveted spot in Google Maps' top rankings. Bid farewell to virtual obscurity, and say hello to a surge of local customers!
1. Optimize for local search to reach potential customers
One of the key aspects of implementing a strong local SEO strategy is optimizing your website for local search to reach potential customers in your area. Primarily focusing on businesses serving customers in specific geographical locations, local SEO is all about ensuring online visibility to those searching for products or services offered by a particular establishment. In fact, a study shows that 46% of all Google searches are focused on seeking local information, making this an essential platform for attracting relevant traffic to your business.
Optimizing for local search involves creating and claiming a Google My Business listing, ensuring consistent name, address, and phone number (NAP) details across online directories, and targeting location-specific keywords on your website. This helps improve your ranking on Google Maps, resulting in increased visibility to potential customers.
Additionally, incorporating structured data markup on your website can improve search engine understanding of your business details, ultimately enhancing search engine result page (SERP) listings. With mobile device usage taking prominence for local searches, optimizing your website for mobile-friendliness is also crucial to reach customers who are actively searching for businesses in their vicinity.
In conclusion, implementing an effective local SEO strategy is imperative for capturing the attention of potential customers searching locally. By optimizing your website, refining your Google My Business listing, and staying up to date with the latest local SEO trends, your business will soar to new heights in Google Maps, outranking competitors and ultimately attracting more customers.
2. Use a local search platform for ease of management
Utilizing a local search platform is a highly effective way to manage your business's online presence and streamline the process of optimizing for local SEO. Among an array of budget-friendly options, platforms such as Moz, Yext, RIO, RenderSEO, Chatmeter, Uberall, and SweetIQ stand out as popular choices. By leveraging these platforms, businesses can easily handle numerous listings, ensuring the consistency and accuracy of their name, address, and phone number (NAP) across hundreds of local search engines and directories. This not only eliminates duplicate listings, but also saves valuable time and effort compared to manual management.
E-commerce brands in particular can benefit from Google's "See What's in Your Store" (SWIS) feature by integrating live inventory data into their Google Business Profile. This allows potential customers to view in-store inventory for free via unpaid product listings across Google properties like Images, Shopping, and Maps. By adopting a local search platform, businesses can capitalize on the daily user searches for their products and services, while providing a seamless and efficient online-to-offline experience for their target audience.
3. Implement structured data for better performance
Implementing structured data is a crucial aspect of an effective local SEO strategy that can significantly improve performance in Google Maps. Structured data, also known as schema markup, provides search engines with detailed information about your business and services in a structured format. This enables Google to better understand and categorize your content, resulting in more accurate rankings and enhanced visibility.
By using schema markup relevant to local businesses, you can provide crucial details like contact information, location, hours of operation, and accepted payment methods, making it easier for potential customers to find and interact with your business. Utilizing geocoordinates and postal address structured data aids in pinpointing your business's exact location, while review markup can help showcase valuable customer feedback, further boosting credibility.
Incorporating structured data into your website's HTML code is relatively straightforward, and there are numerous online tools and platforms available to assist you. Google even offers its own Structured Data Testing Tool, which can help identify any errors within your markup.
Investing time and effort into implementing structured data not only increases your chances of dominating Google Maps in your area but also sets a strong foundation for your overall local SEO strategy. So, optimize for structured data and watch your business thrive in local search results.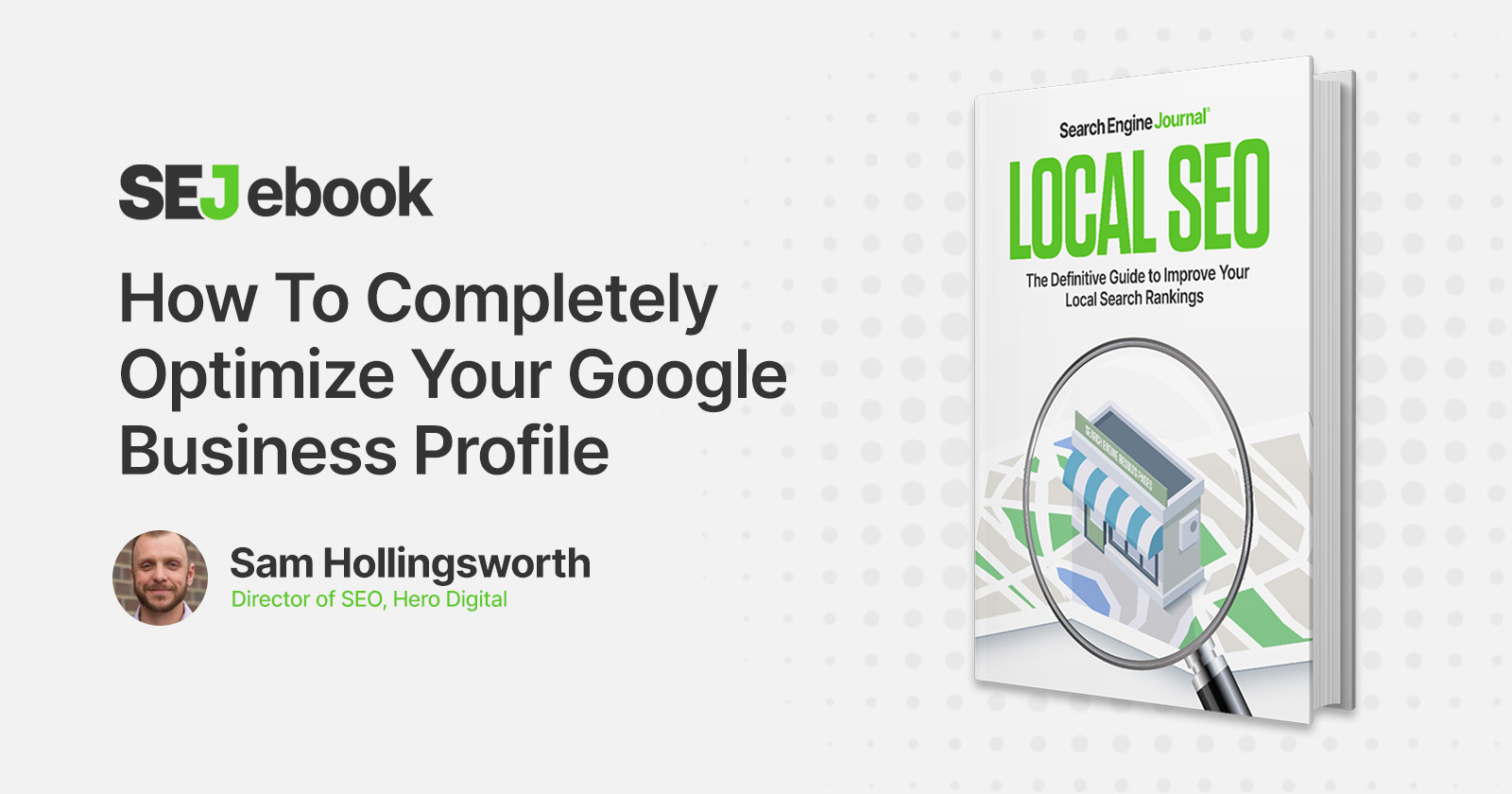 4. Optimize and fill out your Google Business Profile
Optimizing and filling out your Google Business Profile (GBP) is a crucial step in implementing a strong local SEO strategy, as it helps businesses dominate Google Maps in their area. A well-optimized GBP makes it much easier for potential customers to find your business in local search results, ensuring that your online presence stands out from the competition.
To begin optimizing your GBP, make sure to include all crucial information such as your business name, address, phone number, website, and hours of operation. Selecting the most relevant categories for your business is also important, as this helps Google understand what your business offers and can better match it to relevant searches.
Adding high-quality photos and virtual tours to your GBP will provide a visual representation of your business, giving potential customers a sense of what to expect before they visit. This not only helps enhance your listing but can also improve your local rankings and attract new customers.
Remember that keeping your information up-to-date is essential, as outdated or incorrect information will likely deter potential customers from visiting your business. By proactively managing your GBP, responding to reviews, and maintaining accurate information, your business can effectively stand out in Google Maps and local search results, ultimately helping you achieve local SEO success.
5. List your business in the right categories
Choosing the right categories for your business is essential in implementing a strong local SEO strategy and dominating Google Maps in your area. Accurate categorization not only helps potential customers find your business easily but also plays an important role in your ranking on Google Maps. Google uses categories to understand what your business is and what services or products it offers. By providing proper categorization, your business is more likely to rank higher in local search results.
To make the most of this opportunity, start by logging into your Google My Business account and reviewing the categories currently assigned to your business. If necessary, add or edit categories to accurately reflect the nature of your business and the services or products offered. Make sure to choose primary and secondary categories wisely, as the primary category holds more weight in determining your ranking.
When selecting categories, consider both broader terms that encompass your entire business and more specific terms that represent individual services or products. For example, a restaurant could choose "restaurant" as a primary category and add secondary categories such as "Italian restaurant" or "pizzeria."
In addition to Google My Business, also consider listing your business in other reputable online directories and industry-specific platforms, using the same categories to maintain consistency across platforms. This not only builds trust and credibility but also helps Google better understand the relevance of your business, leading to improved local SEO performance and stronger domination of Google Maps in your area.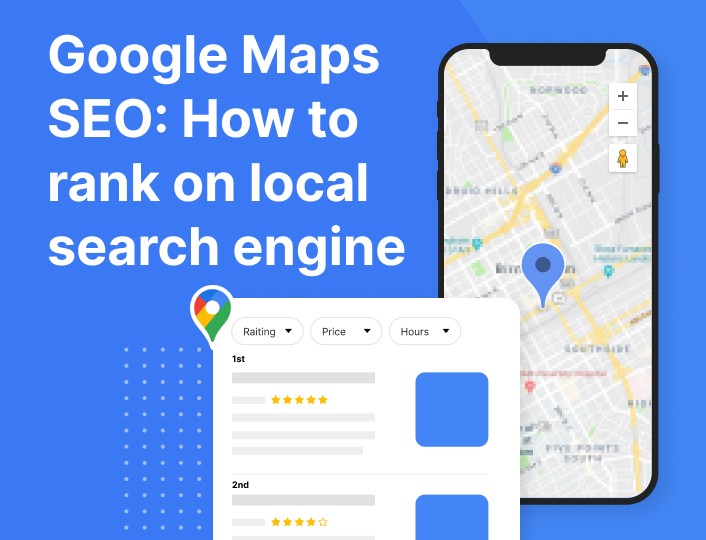 6. Keep your information up to date
Ensuring that your business information is always up to date is a crucial aspect of a strong local SEO strategy. In today's fast-paced digital world, consumers rely heavily on accurate and current information when searching for products and services in their area. If your business information is outdated or inconsistent, it could result in a negative user experience, causing potential customers to look elsewhere.
One of the key factors in maintaining accurate information is to regularly audit and update your Google My Business listing. This includes essential details such as the business name, address, phone number, hours of operation, website link, and a brief description of your products or services. It's also important to monitor and manage your online reviews, as this plays a significant role in local search rankings and user experience.
Another aspect to consider is updating your information across all online directories and citation platforms. This not only ensures consistency but also helps to build trust with both search engines and potential customers.
In addition to these basic details, keeping your content fresh and relevant is essential for local SEO success. For instance, updating your website with news and events in your area, sharing localized blog posts, or highlighting local partnerships can all contribute to improving your local search presence.
In conclusion, keeping your business information up to date in every aspect is a vital part of dominating Google Maps and local search results in your area. By investing time and effort into maintaining accurate and current information, your business will be well-positioned to attract more local customers and outperform competitors.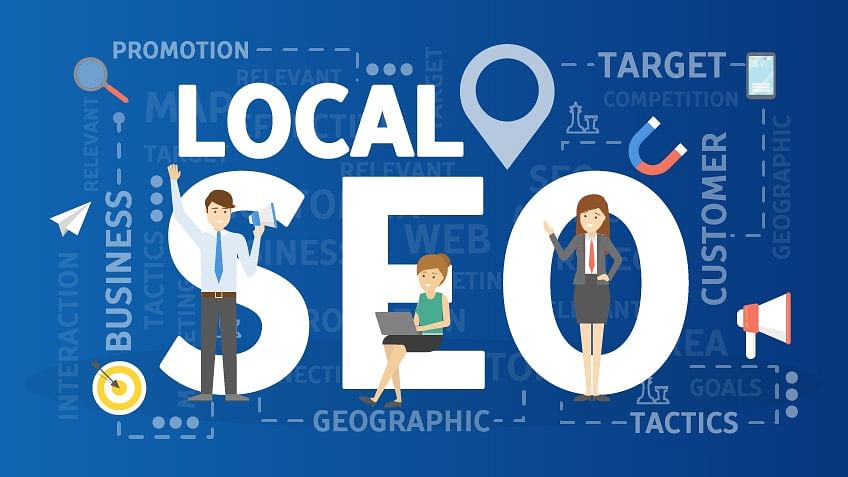 7. Use Google Maps marketing to increase your ranking
One effective tactic for businesses to dominate Google Maps in their local area is to leverage the power of Google Maps marketing. This strategy involves optimizing a company's profile on Google Maps to improve its overall ranking and visibility. With nearly 70% of smartphone users relying on Google Maps for navigation, it's crucial for businesses to prioritize their presence on this platform. To enhance their Google Maps rankings, businesses should focus on factors such as proximity, Google My Business profile, and website performance.
When looking to increase their Google Maps ranking, businesses should make sure their Google My Business listing is complete and up-to-date with accurate information, including their name, address, phone number, hours of operation, products, and services. It's also essential for businesses to incorporate relevant keywords into their profiles, as Google tends to favor listings that have correct and comprehensive information.
Furthermore, adding high-quality photos and virtual tours to a Google My Business listing can significantly improve a company's ranking. These visual elements not only build trust with potential customers but also provide valuable metadata that Google considers when ranking local search results. By embracing Google Maps marketing and implementing a strong local SEO strategy, businesses can effectively dominate Google Maps in their area and enjoy increased visibility, more leads, and ultimately, greater success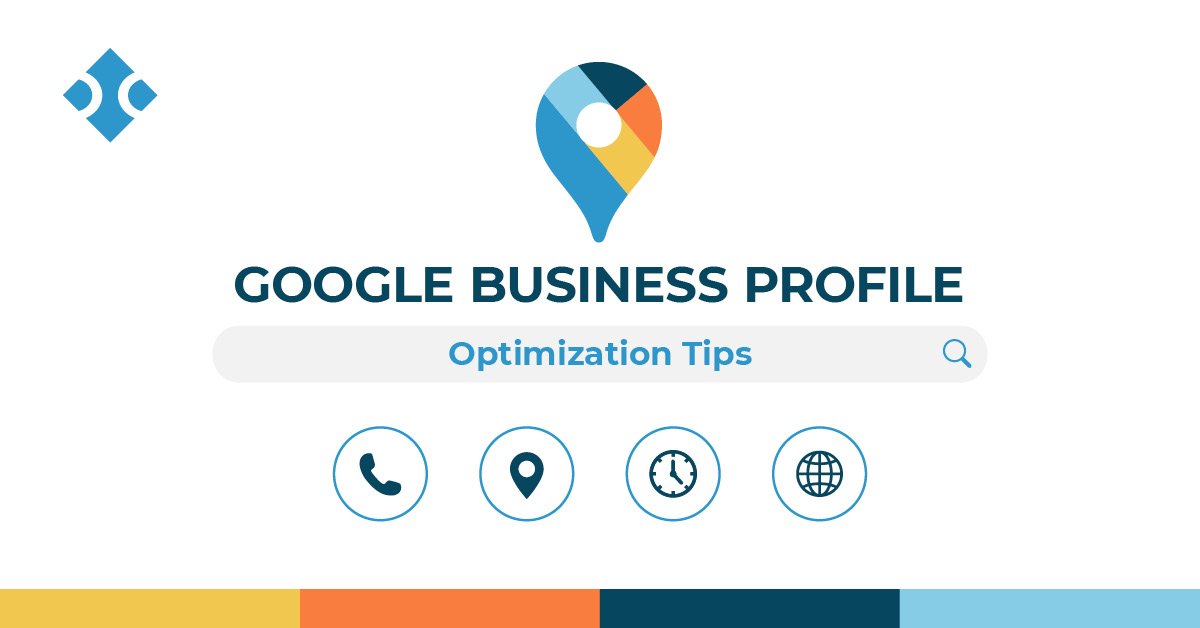 8. Complete your Google My Business listing
One of the most critical steps in implementing a strong local SEO strategy to dominate Google Maps in your area is to complete your Google My Business (GMB) listing. A comprehensive GMB listing not only increases your online visibility but also establishes trust and credibility with searchers. It is important to take the time to fill out all necessary details and provide as much information as possible.
Firstly, ensure that your business name, address, and phone number (NAP) are accurate and consistent across all online platforms. Inconsistencies can confuse search engines and lower your ranking. Additionally, make sure to include a well-written business description that highlights your unique offerings, target keywords, and service area. This can help search engines understand your business and connect you with potential customers searching for services like yours.
Next, choose the appropriate categories for your business. This helps Google determine which searches your business should appear in. Ensure that you select both a primary category and relevant secondary categories to represent your business accurately.
Adding high-quality photos and virtual tours of your business can also be a significant factor in ranking higher on Google Maps. Images can entice users to click on your listing, providing a visual representation of your business and showcasing the atmosphere, products, or services you offer. Virtual tours can also give potential customers a more immersive experience, setting your business apart and encouraging more engagement.
In conclusion, a complete and accurate GMB listing is essential for implementing a robust local SEO strategy to dominate Google Maps in your area.
9. Add quality photos and virtual tours
Adding high-quality photos and virtual tours to your Google My Business listing is an effective way to engage customers in your local area and attract potential clients to your business. Visuals play a crucial role in creating a positive impression and can significantly influence a customer's decision-making process. By sharing captivating images that showcase your products, services, or location, you can quickly grab the attention of potential customers and help them visualize what it might be like to work with you.
Moreover, Google's algorithm considers photo metadata and employs AI to assess images as part of its local search ranking factors. Smart businesses can use this to their advantage by leveraging Google's Vision AI to better understand and optimize their visuals for increased visibility in local searches.
Virtual tours are another excellent way to improve your local SEO and dominate Google Maps in your area. These immersive experiences allow users to explore your business's interior and exterior, providing a more comprehensive understanding of what you have to offer. Aside from increasing user engagement—which positively impacts local rankings—virtual tours can also enhance customer conversion rates by giving them a real sense of your business and its environment.
In conclusion, incorporating high-quality photos and virtual tours in your local SEO strategy is a powerful tool for dominating Google Maps in your area. By doing so, you not only appeal to potential customers through visually engaging content but also improve your search rankings, driving more traffic and new business opportunities to your company.
10. Get local backlinks for increased trust and credibility
One effective approach to enhancing your local SEO strategy and achieving dominance in your area's Google Maps rankings is by obtaining local backlinks. Having local backlinks from trusted sources, such as local businesses, community websites, or reputable online directories, can significantly boost your website's credibility and trustworthiness in the eyes of Google.
Acquiring local backlinks not only strengthens your local search engine presence but also helps Google's algorithm understand the relevance and authority of your website within your specific location. This increased recognition, in turn, will improve your business's visibility on Google Maps and present more opportunities to generate qualified leads from your target audience.
To get started, connect with local businesses, partnerships, or community events that are related to your industry. Offer valuable content or services that could benefit their audiences in exchange for a mention with a backlink on their websites. Additionally, participate in local forums, online discussion boards, and social media networks to actively engage with your community and create opportunities for acquiring backlinks.
Remember, the quality of the backlinks you obtain is just as important as their quantity. Focus on building relationships with reputable sources to achieve a strong local SEO strategy that will help your business dominate Google Maps in your area.
Digital Marketing Blog
360nerds.com - Digital Marketing Company with a focus on SEO and helping our customers grow their company. We bring in more visitors on your website throw SEO, Local SEO, Social Media and Paid Advertising. Contact us anytime!
Request a free quote
We offer professional SEO services that help websites increase their organic search score drastically in order to compete for the highest rankings even when it comes to highly competitive keywords.
How to Master TikTok SEO: A Listicle Guide to Boosting Views and…
[easy-share counters=1 counter_pos="inside" native="no" hide_total="yes" fullwidth="yes" fullwidth_fix="100"]